Announcement
19th Aug 2022 All iOS apps that we were offering has been delisted from the Apple App Store.
A new web based application will be releasing soon to replace the iOS app.
Stay tuned! 😊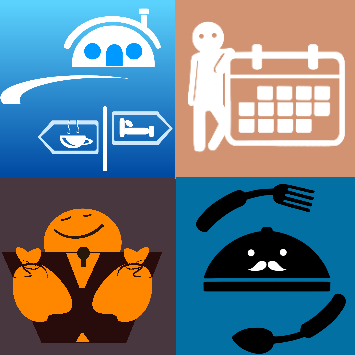 Bundle promotion deal for hotels.
This all-in-one solution bundle is a bang for the buck for hospitality entrepreneurs (small to mid-sized hotels, motels, B&Bs, guest houses) to manage room reservations, inventory, and staffing efficiently; bringing all your daily hotel operations at your fingertips. You don't need a spreadsheet or paper any more.
This bundle includes the following apps:
Non-Subscription Based
This app is not a monthly subscription-based app. You just have to purchase up front with a one-time fee (i.e. perpetual license) which allows you to use the app forever.